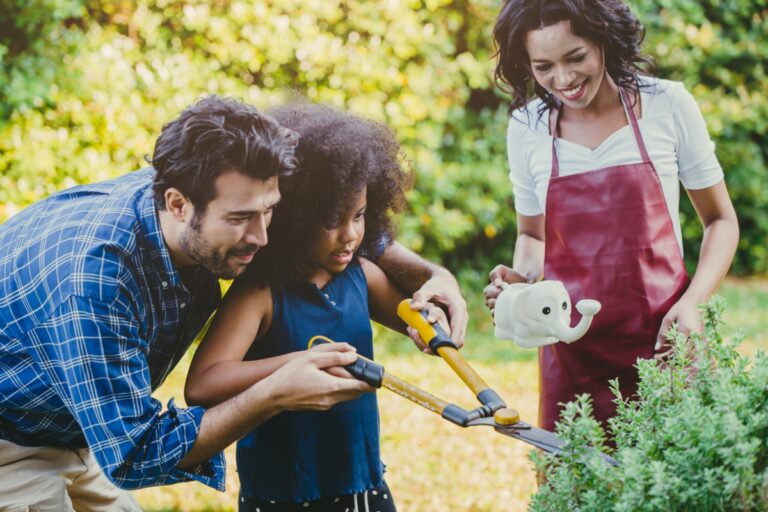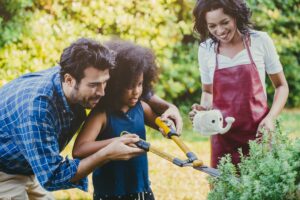 Spring has finally sprung in North Las Vegas, and summer is just around the corner. Here at Watch Me Grow Child Development Center, we believe that there's no better way to celebrate the changing of the seasons with your little one than by heading out into the garden. Despite the oven-like temperatures of the Vegas climate, you can grow a garden, particularly if you use desert plants, such as succulents and cacti, and a water-absorbent soil.
In this blog post, we share seven benefits of gardening with children. Be sure to check back on the Watch Me Grow blog for even more early childcare tips and tricks, and get in touch with our team today to schedule a tour of our early childhood education center in North Las Vegas.
Gardening Helps Picky Eaters
In a previous post, we shared five tips for dealing with picky eaters. One tip that we didn't cover is gardening. Gardening is an invaluable tool for parents of picky eaters, because it teaches children to be invested in the food that they eat. Oftentimes, children are much more willing to try new foods if they were involved in the process of growing it. When you grow vegetables with your child, the result is nutritious and delicious meals that will ensure they have a healthy and balanced diet.
Gardening Fosters Environmental Stewardship
Environmental stewardship refers to the responsible consumption and protection of the natural environment through conservation and other sustainable practices. In short, it's a commitment to preserving the environment for future generations to enjoy. There's no better way to teach your children to love nature and take care of the planet than by learning firsthand about its life-sustaining properties.
Gardening Teaches Patience
Plants don't grow overnight. Gardening is an activity that requires children to stay invested for weeks, if not months, before they can enjoy the fruits of their labor. In the process of waiting for their garden to grow, they will learn an invaluable lesson in patience and delayed gratification.
Gardening Relieves Stress
Studies have shown that gardening is an effective way to reduce stress and anxiety for both children and adults. Gardening provides children with a sense of purpose and allows them to get lost in mindful sensations, like the feeling of the soil slipping through their fingers and the sun beating on their face. In short, it is a  calming activity that can help improve their mood even when they're not in the garden.
Gardening Teaches Responsibility
Gardens require regular attention in order to thrive. Teaching your kids how tend to a garden will instill them with a newfound sense of responsibility for themselves and other living things.
Gardening Promotes Physical Development
Gardening requires a lot of movement and coordination, which helps young children develop their locomotive, body management, object control, and fine motor skills.
Gardening Offers A Chance To Connect
Gardening is a great way for you and your little one to spend quality time together communicating, organizing, cooperating, and having fun. It's an opportunity to get your kids away from their screens and out in the open air, where you can connect on a meaningful level.
TEACH YOUR CHILD TO LOVE LEARNING AT WATCH ME GROW LAS VEGAS
This mission of Watch Me Grow Las Vegas is to instill the children in our care with a lifelong love of learning. That's why we provide a diversity of fun and educational activities for children as young as six weeks through 12 years. To learn more about our programs or to schedule a tour of our North Las Vegas child development center, get in touch with the Watch Me Grow team today!